Spring has finally sprung In New England. I love spring! But it never last long in new England. The best thing about it is being able to do I can finally come out of room and feel the crisp spring air. Spring is a miraculous experience. The whole world comes alive after the winter in which it seemed that everything was dead. It comes filled with color and the scent of delicious greenery. Spring gives us hope for rejuvenation in our own lives as well. Spring is a time to renew the excitement and zest for life that lives inside besides the ideal weather.
   Anyways no more whining about spring. As many of you guys know I had been travelling back home to Nepal for my brother's wedding and I have been quite MIA from blogging. Now As I m back I will try post more. This post was taken while we were shooting for my brother save the date photography. We had our best time shooting these couples and off course meeting my whole family back home.
Talking about my assemble I thought of wearing floral print blouse. It has this cute bow tie, which I tried to untie it as my style. Floral Prints are perfect for spring and reminds of fresh crisp of air, it never goes out of trend. I tried to pair it simple white denim and nude tassel flats.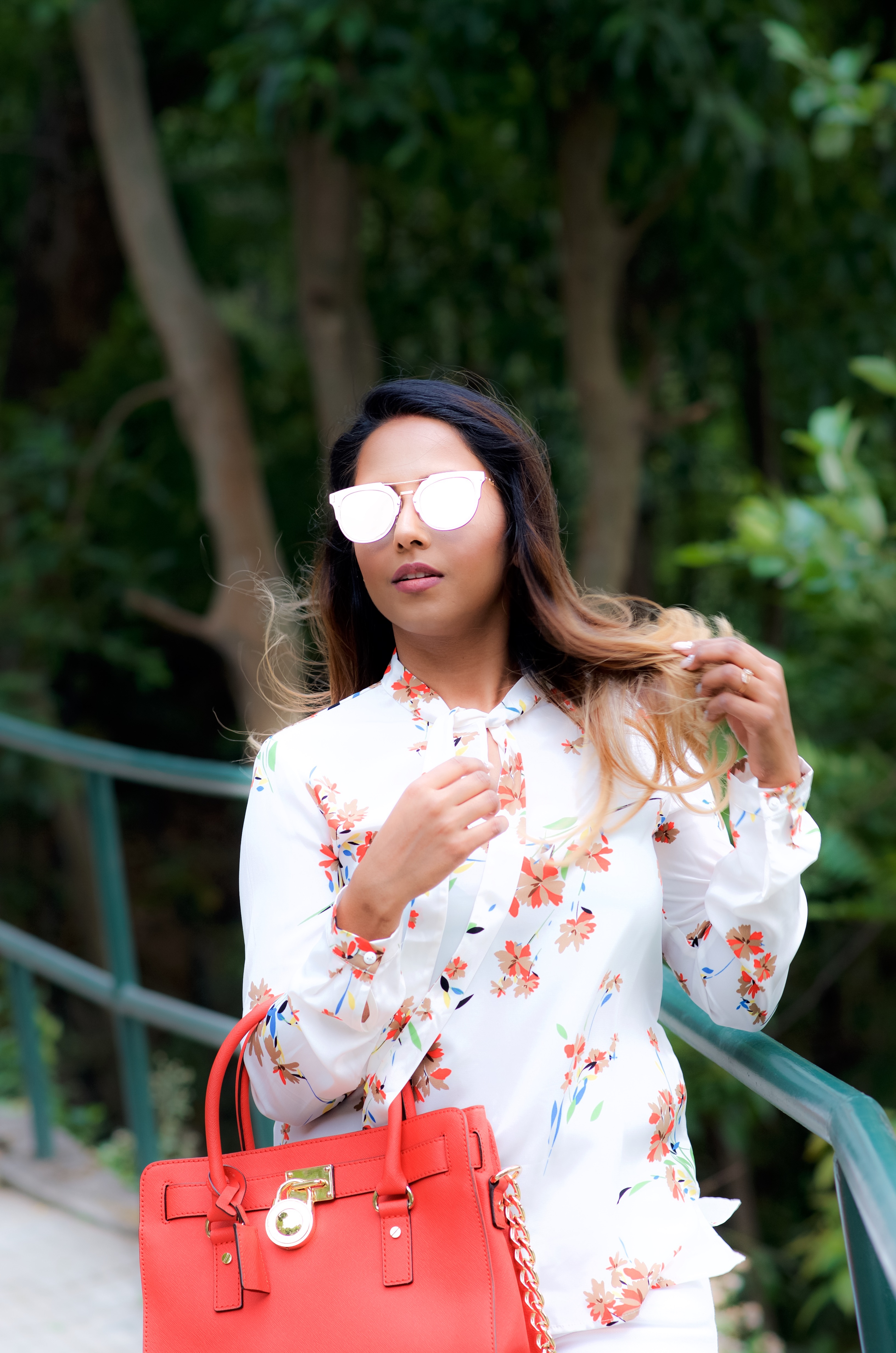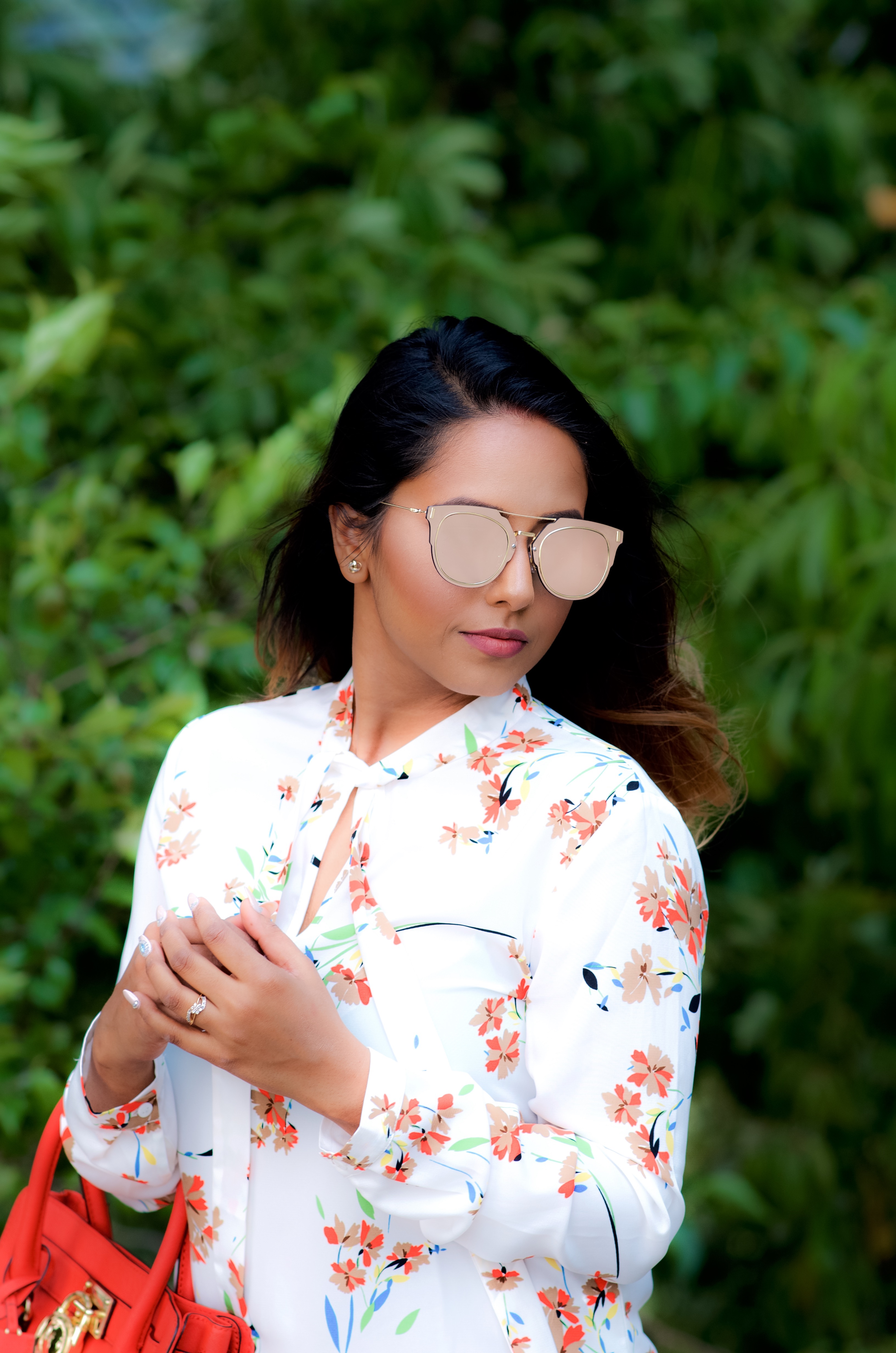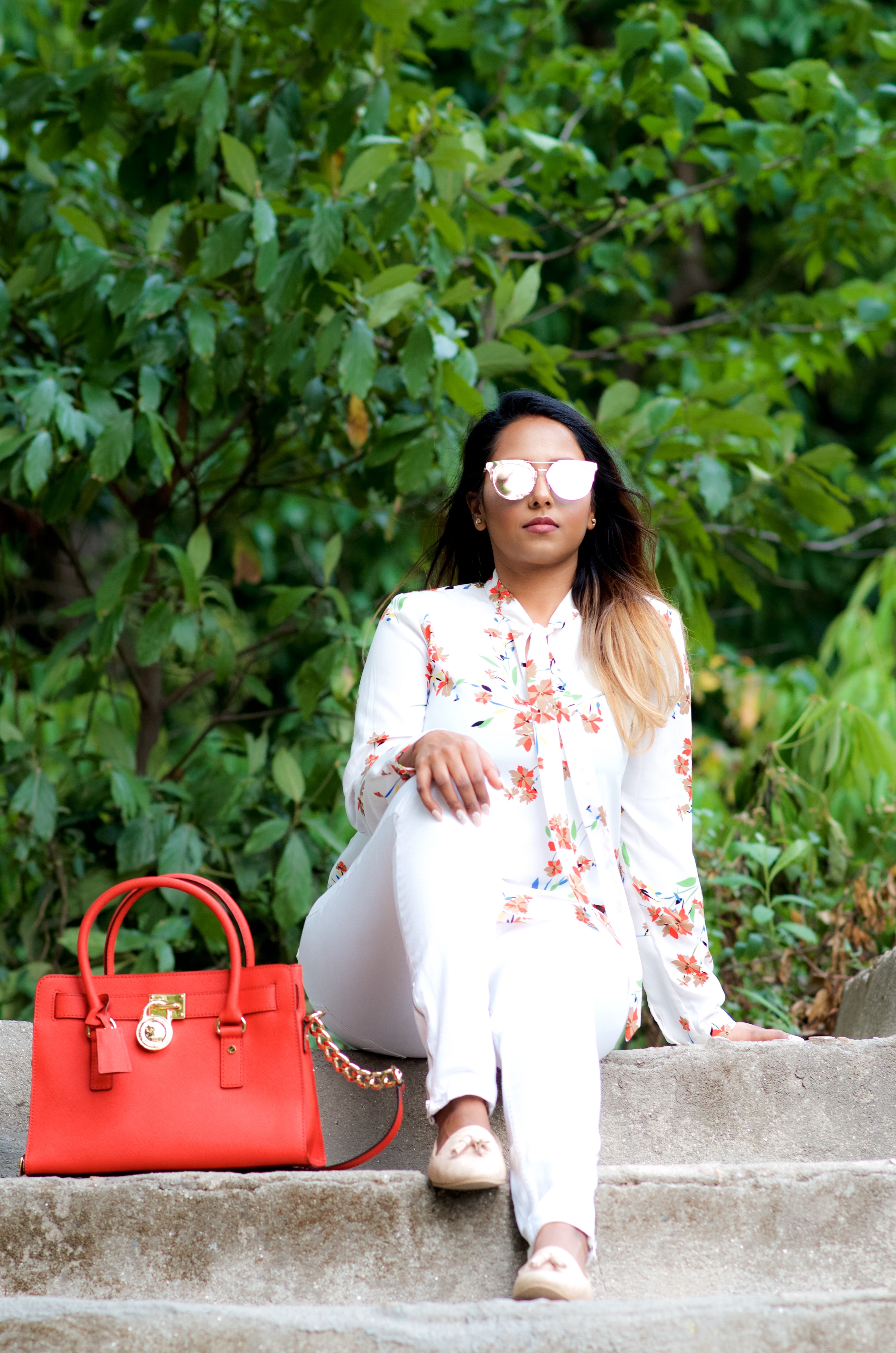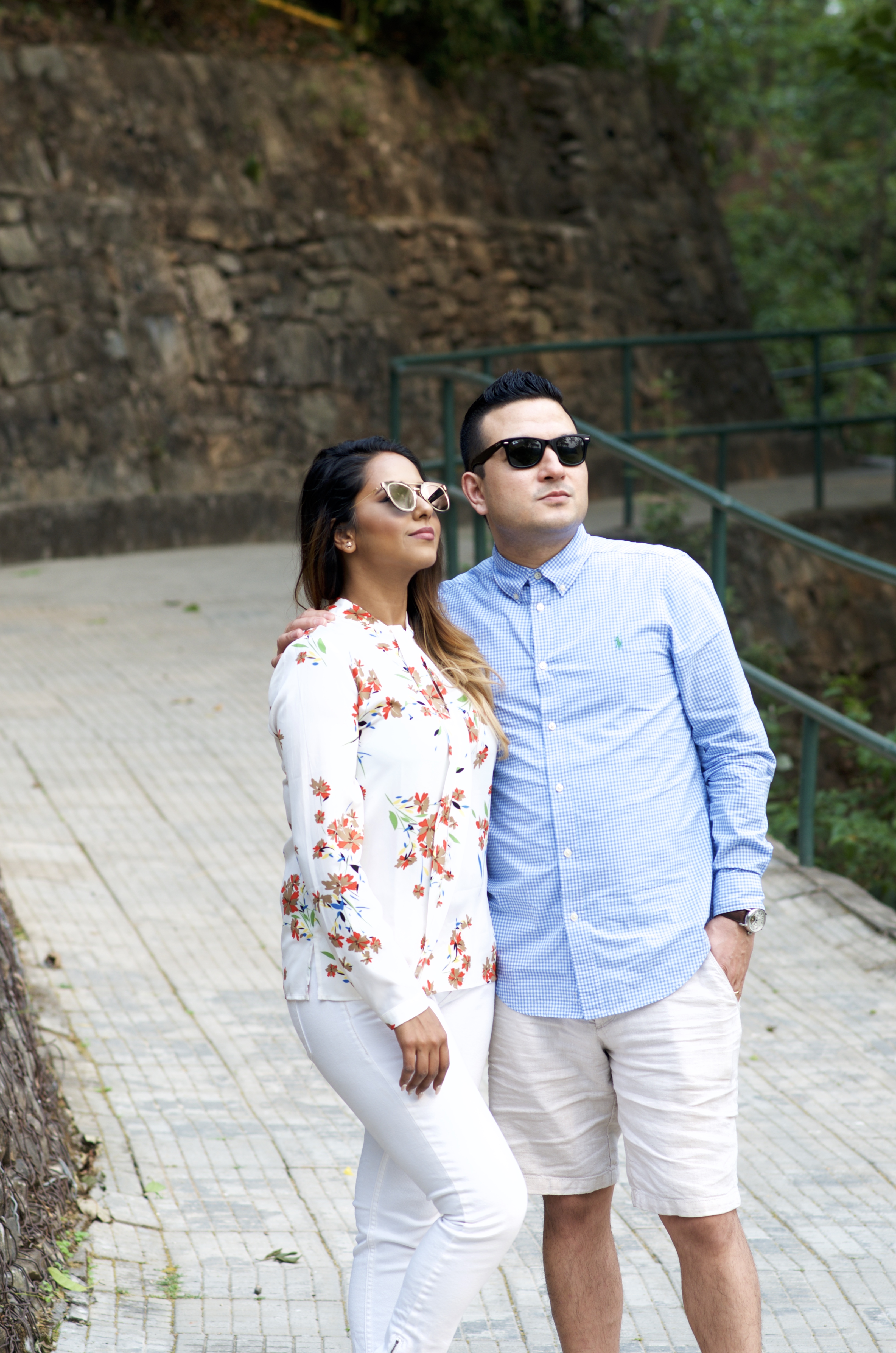 And as always thank you for reading and giving me all the love.
Outfit Details
Top-Forever21
Jeans – Lucky Brand
Shoes- Zara
Handbag-Michael kors