Embroidered Tassel Top
     Hey babes! I hope you are having a good week so far. I am so excited to share this top with you. It seriously is the perfect summer top, it is lightweight, but I still feel so put together when I wear it.
Tassel tops seem to be all the rage right now, anyone else feel that way? I love that they dress up a good pair of jeans so effortlessly. You can wear them with sandals for out running errands, and then you can dress it up with your favorite pair of heels. Finding tops that are functional, yet still beautiful and not sacrificing fashion I feel like is getting easier, but maybe it is that I just have learned what is good and what doesn't work for me. This season I have literally been obsessed with this tassel tops.So I wanted to go Something easy today, I'm sure you all have a version of it in your closet. When I don't have time to get properly ready in the morning, the things I will throw on myself will a white ruffle top and some comfortable flats . That's pretty much all I need for a mindless but at the same time chic dressing.  Hope you guys like it !!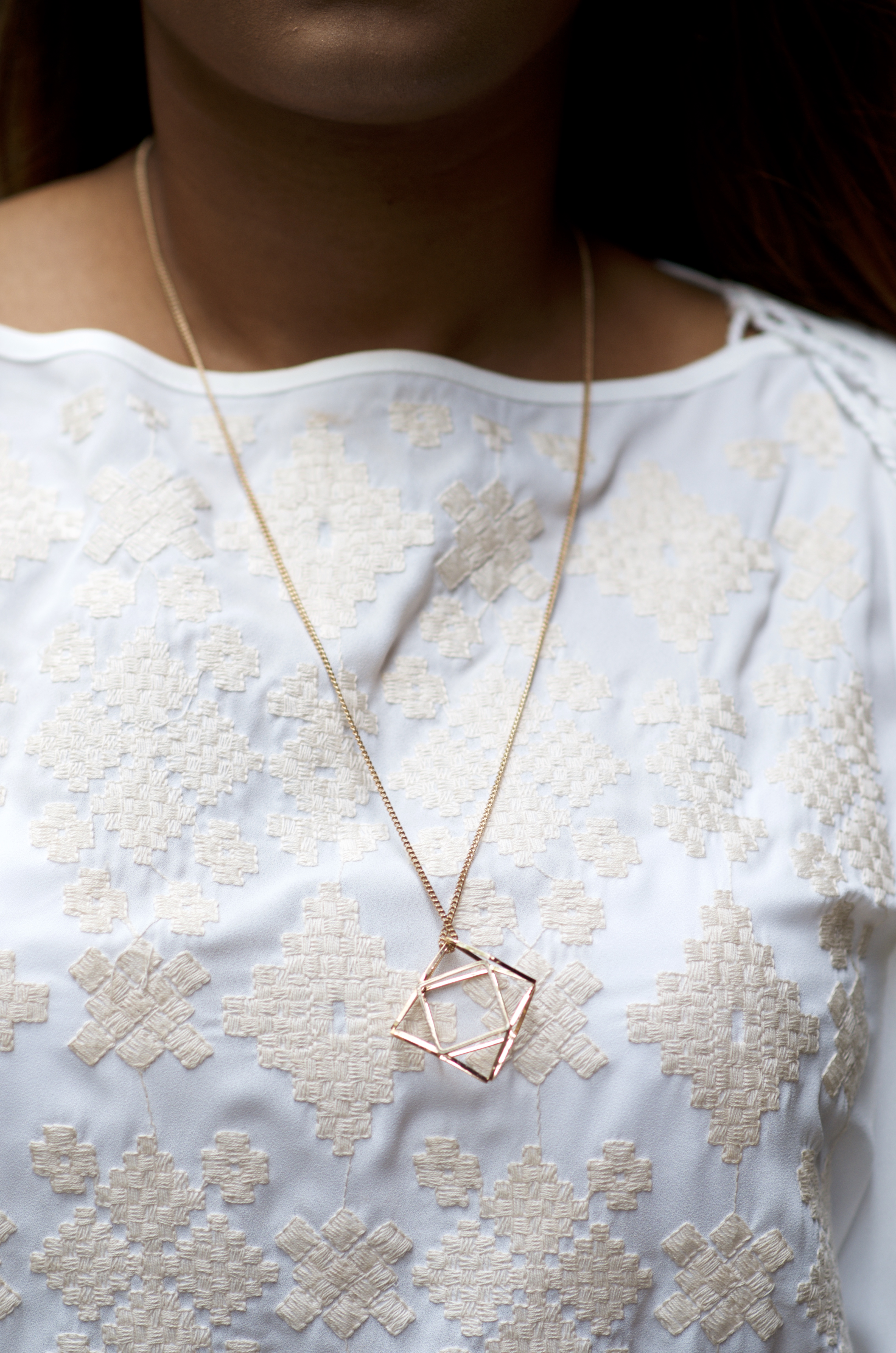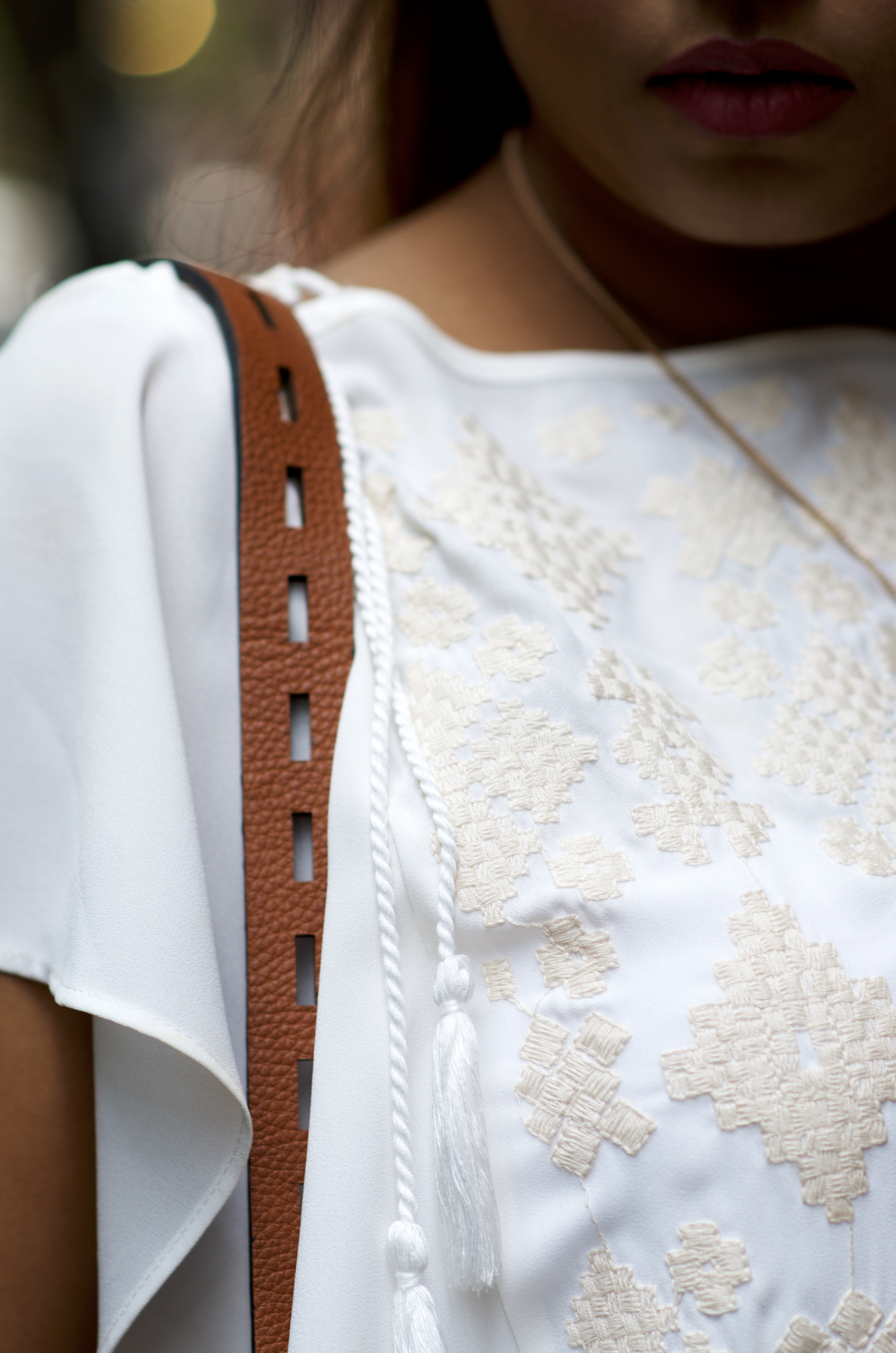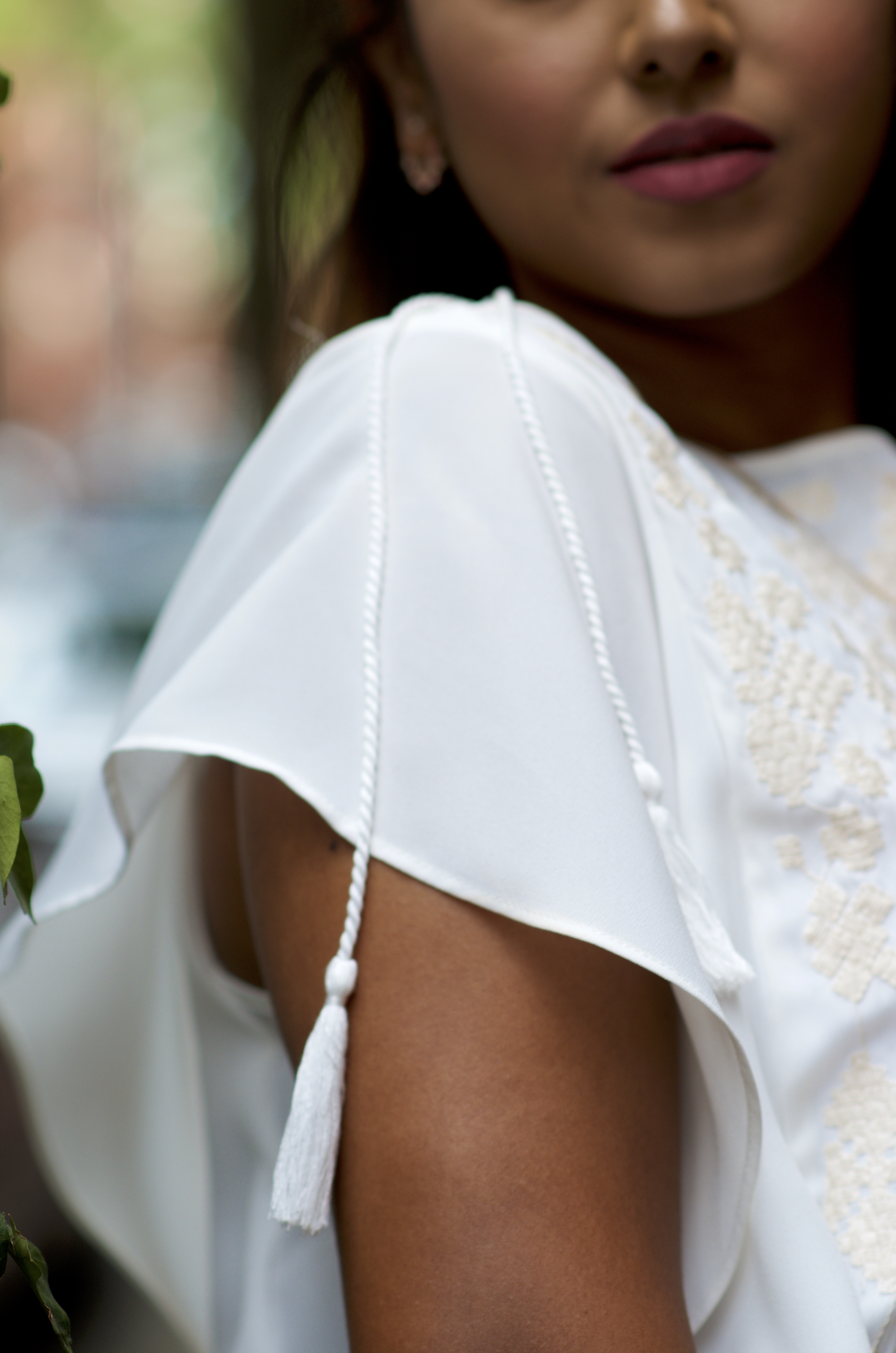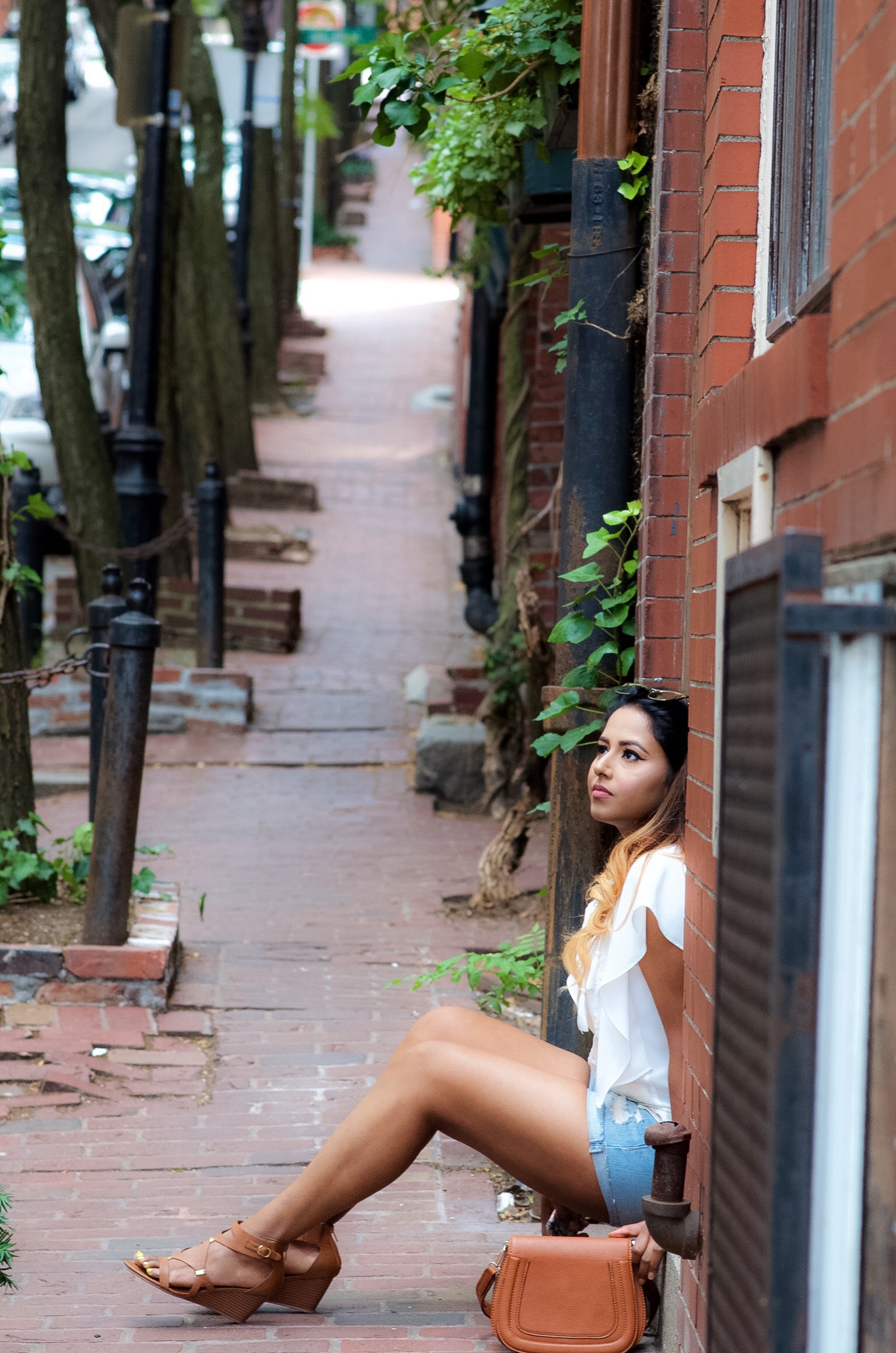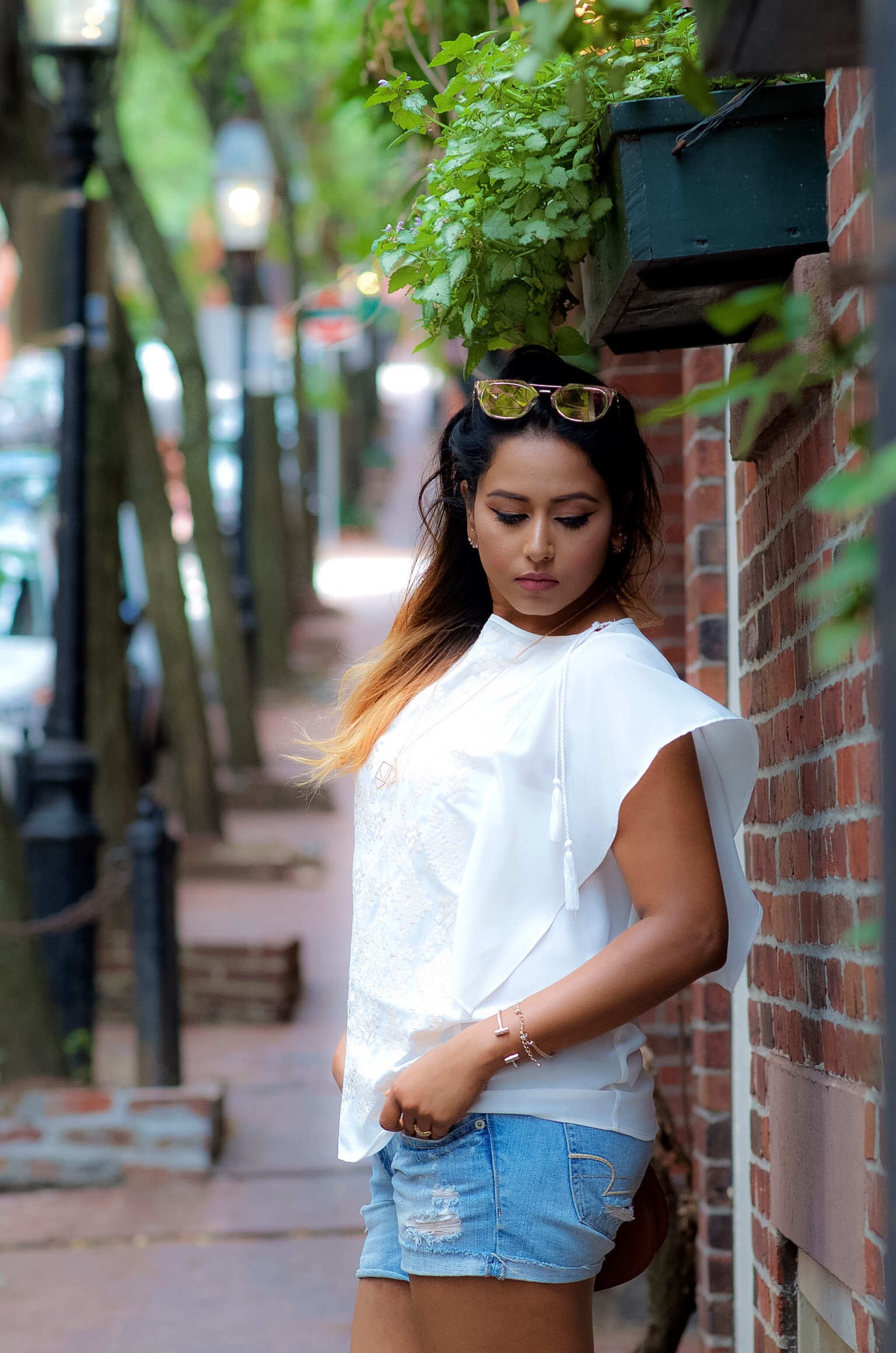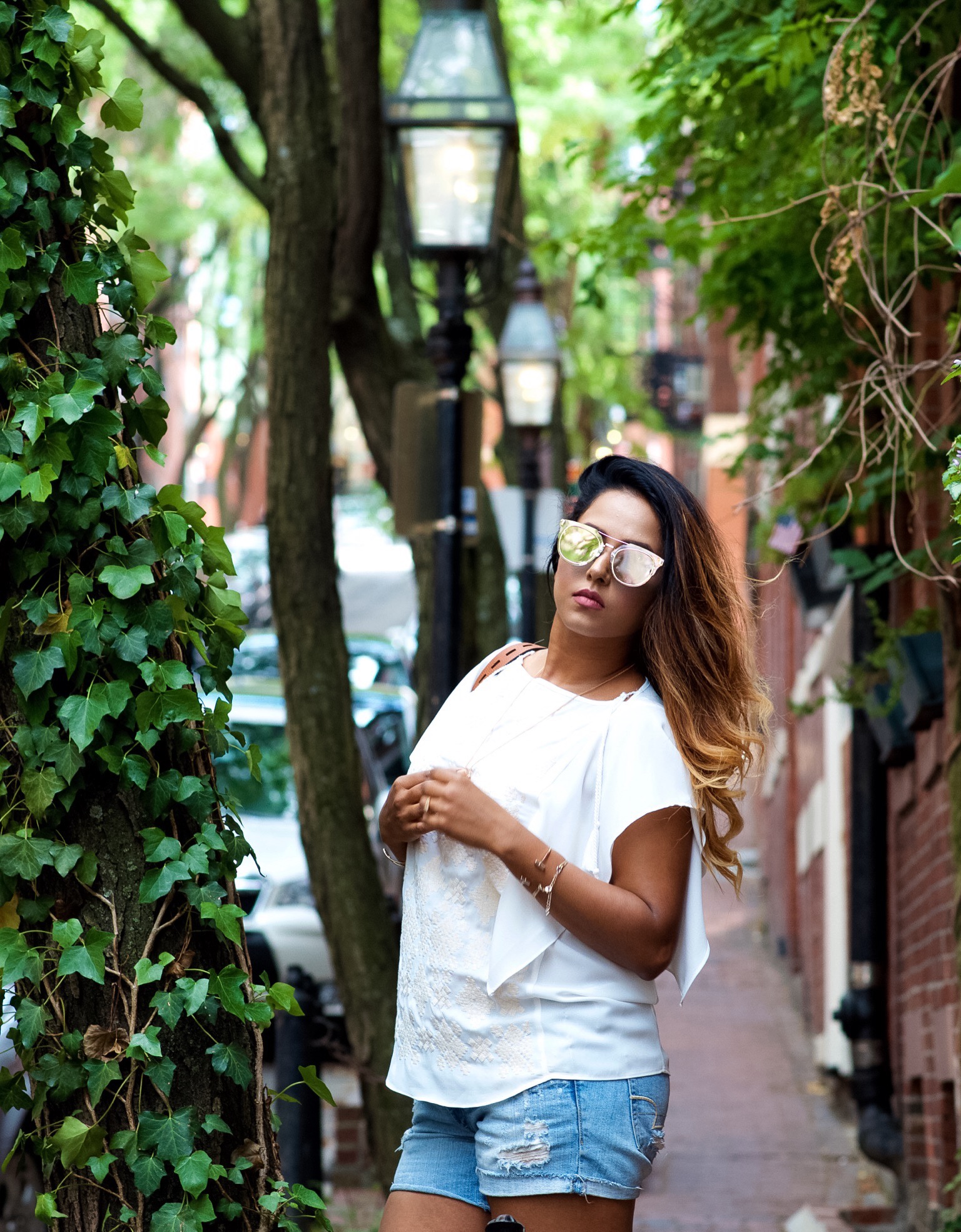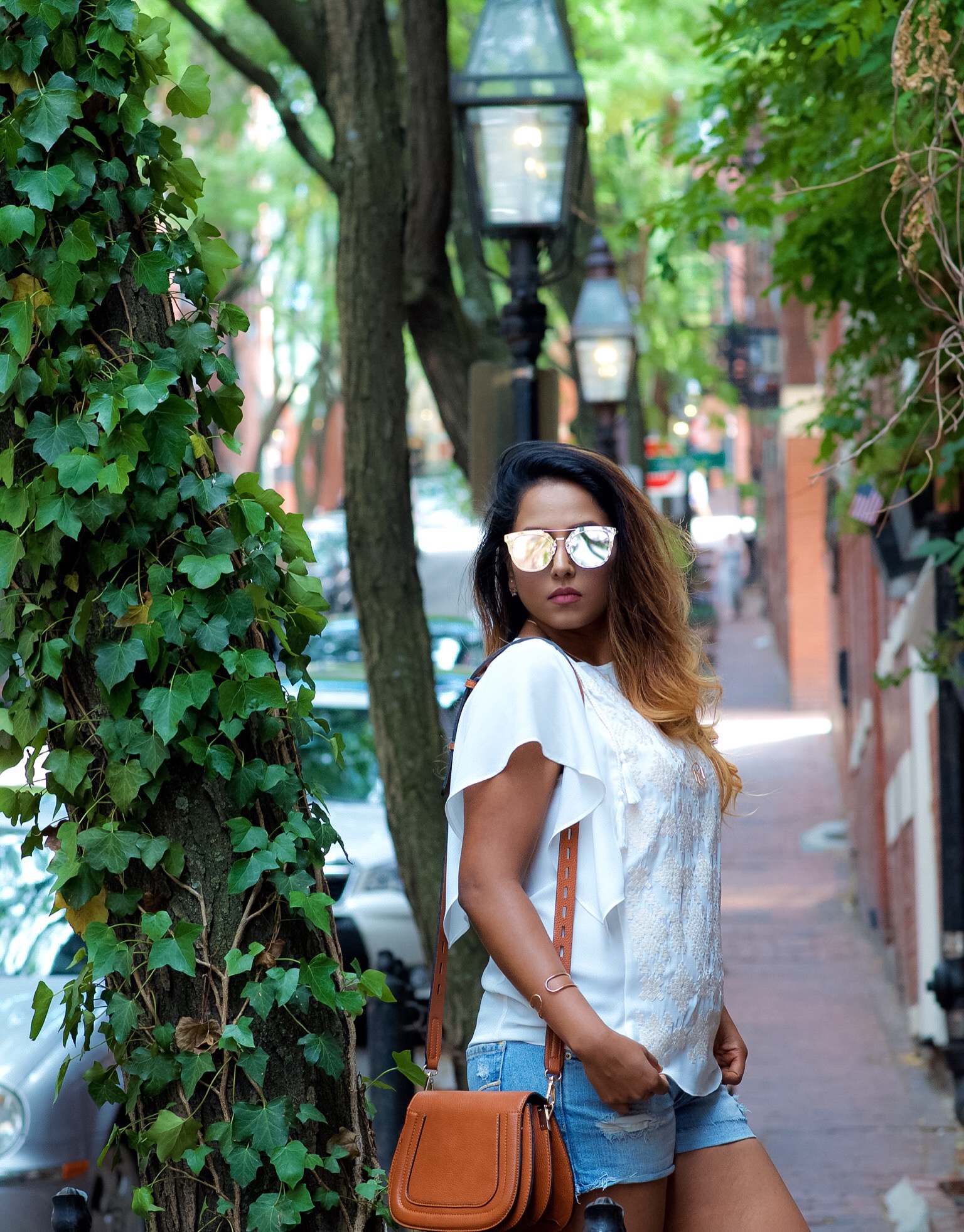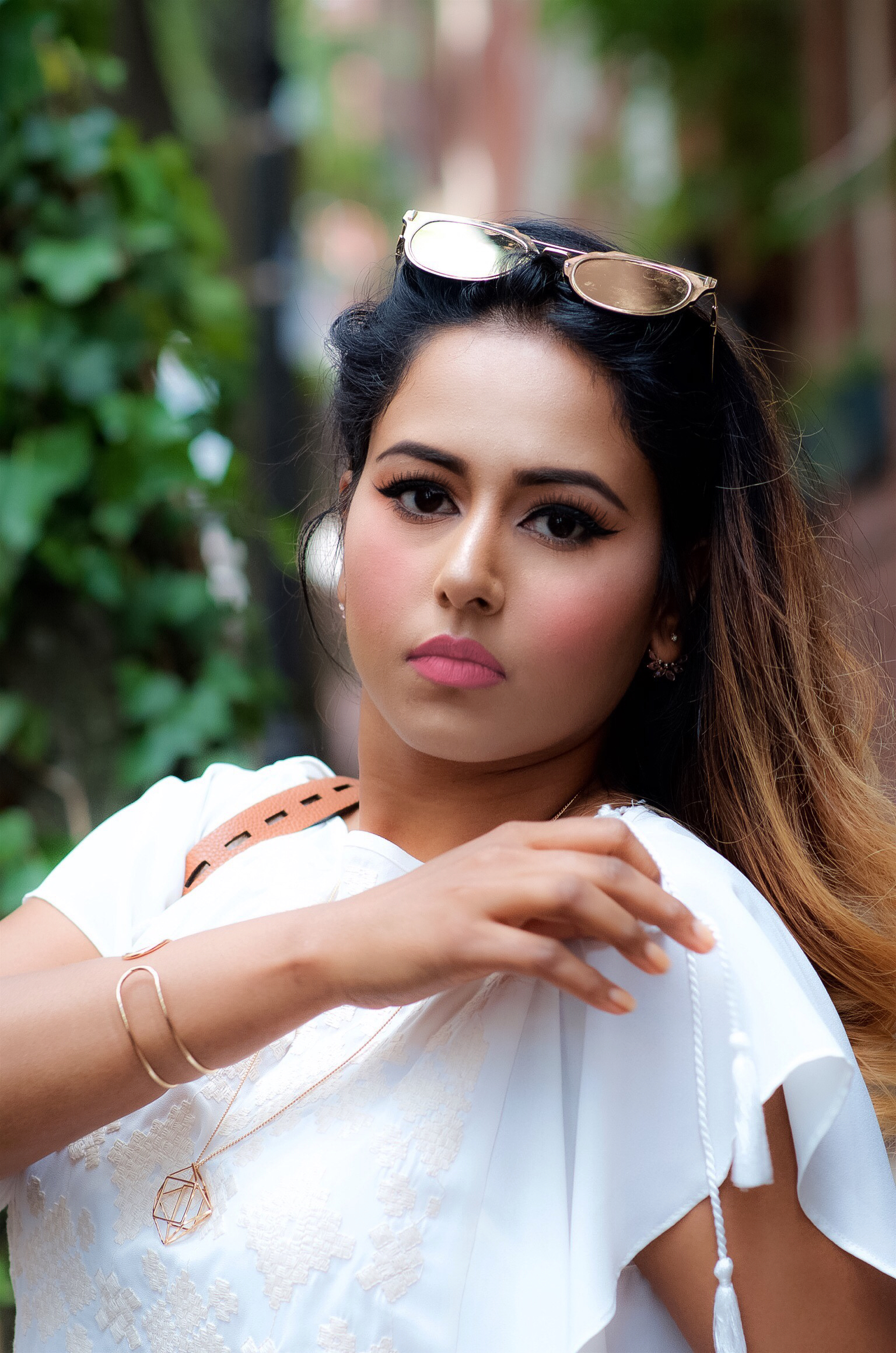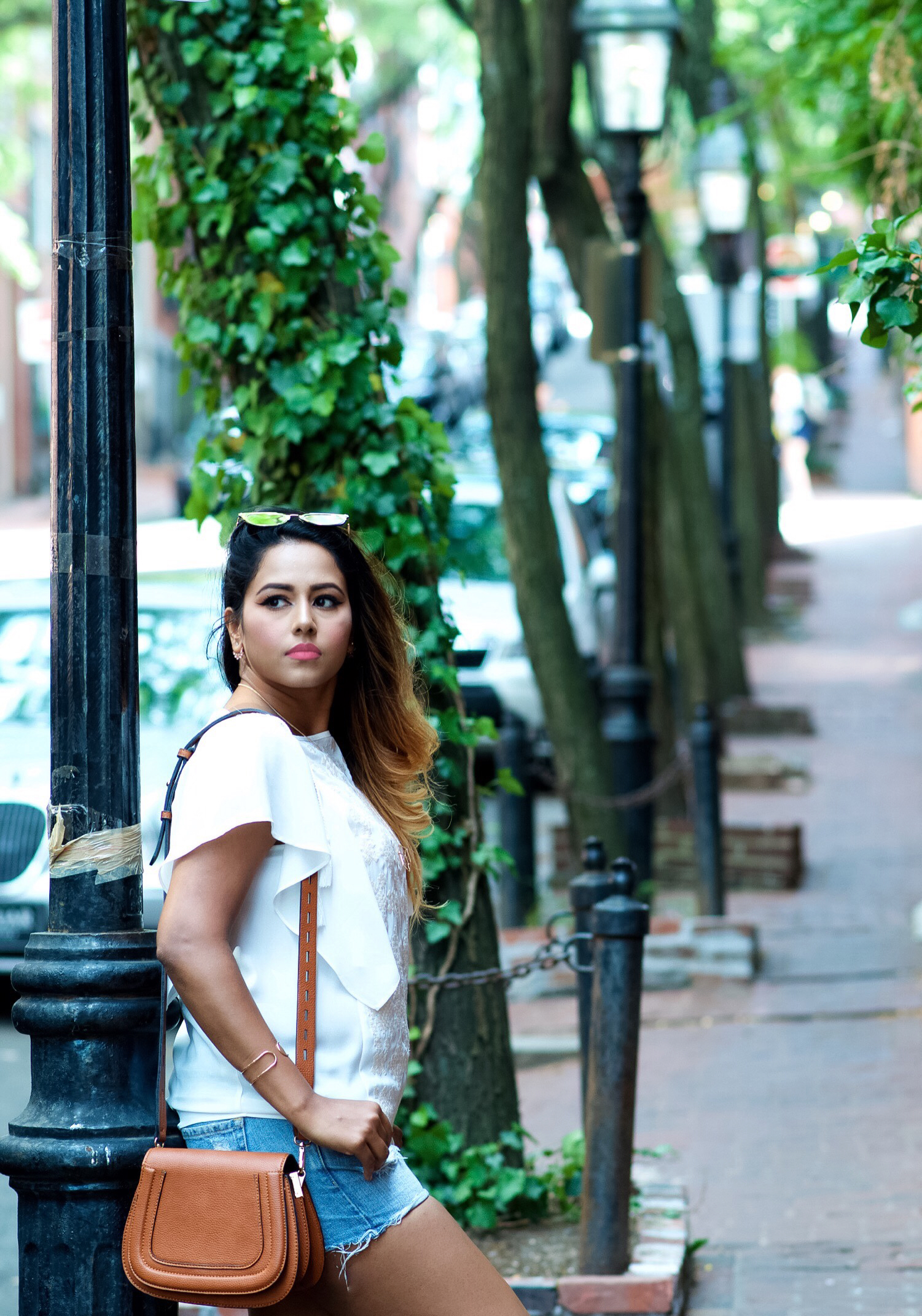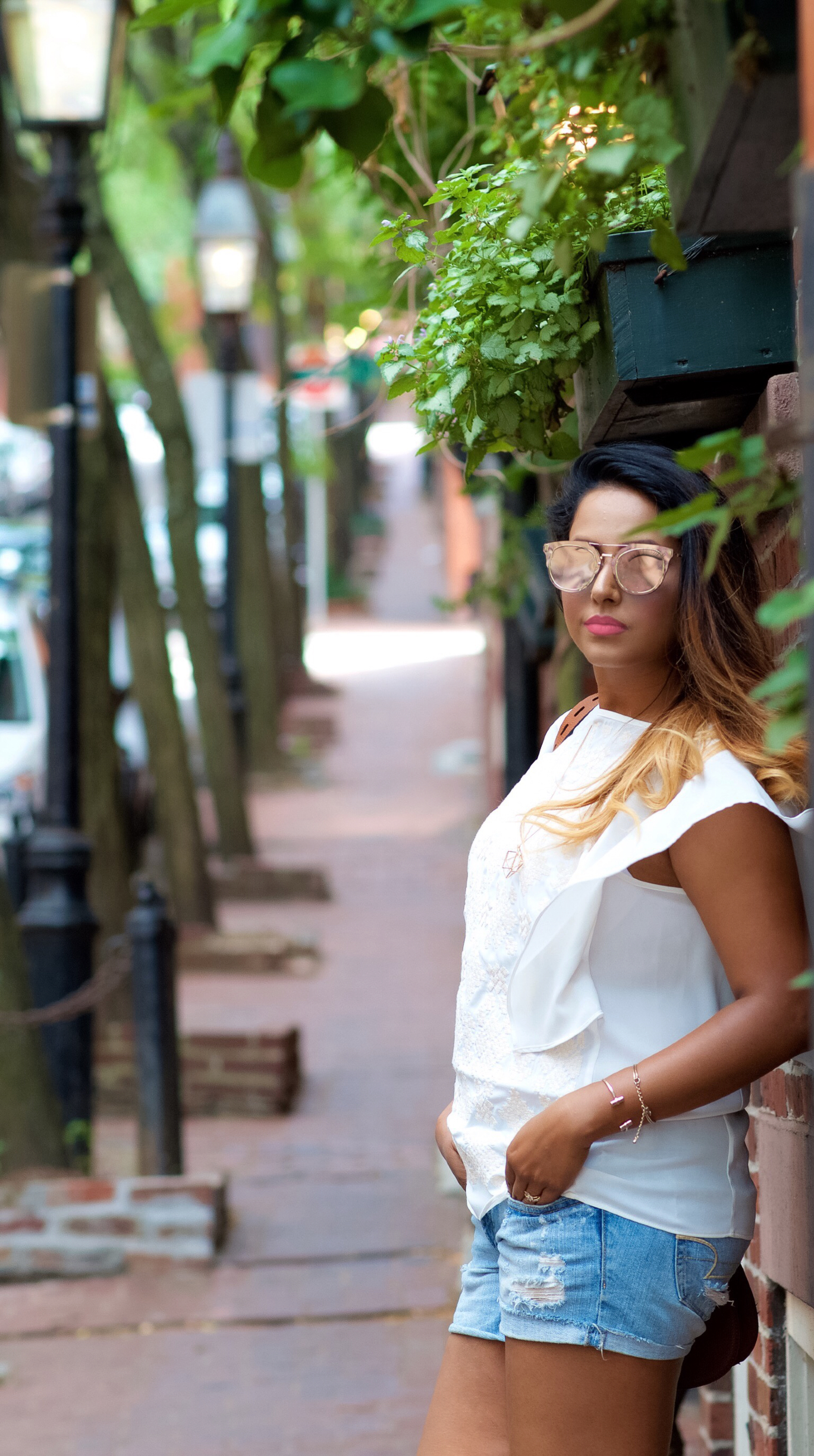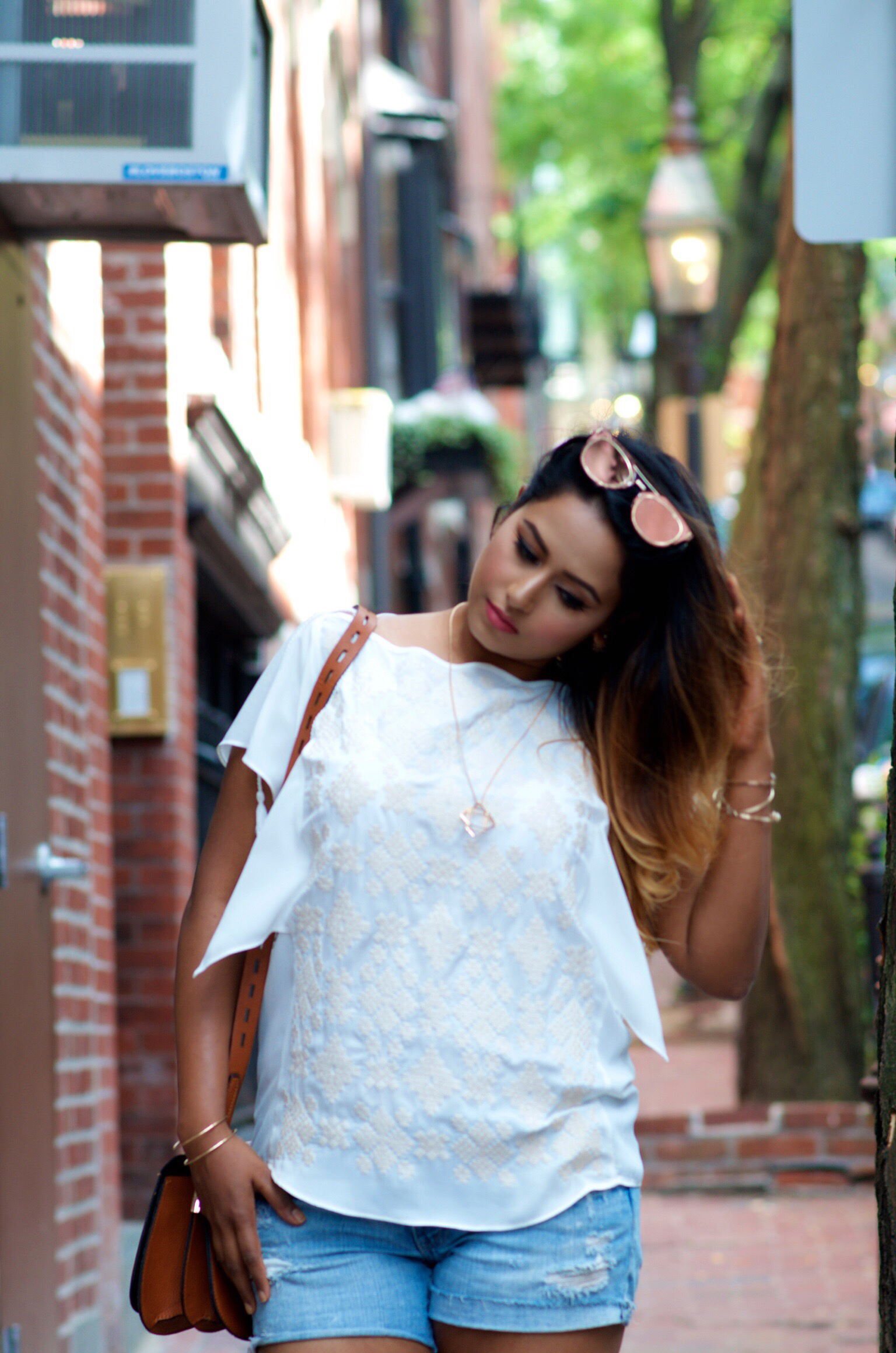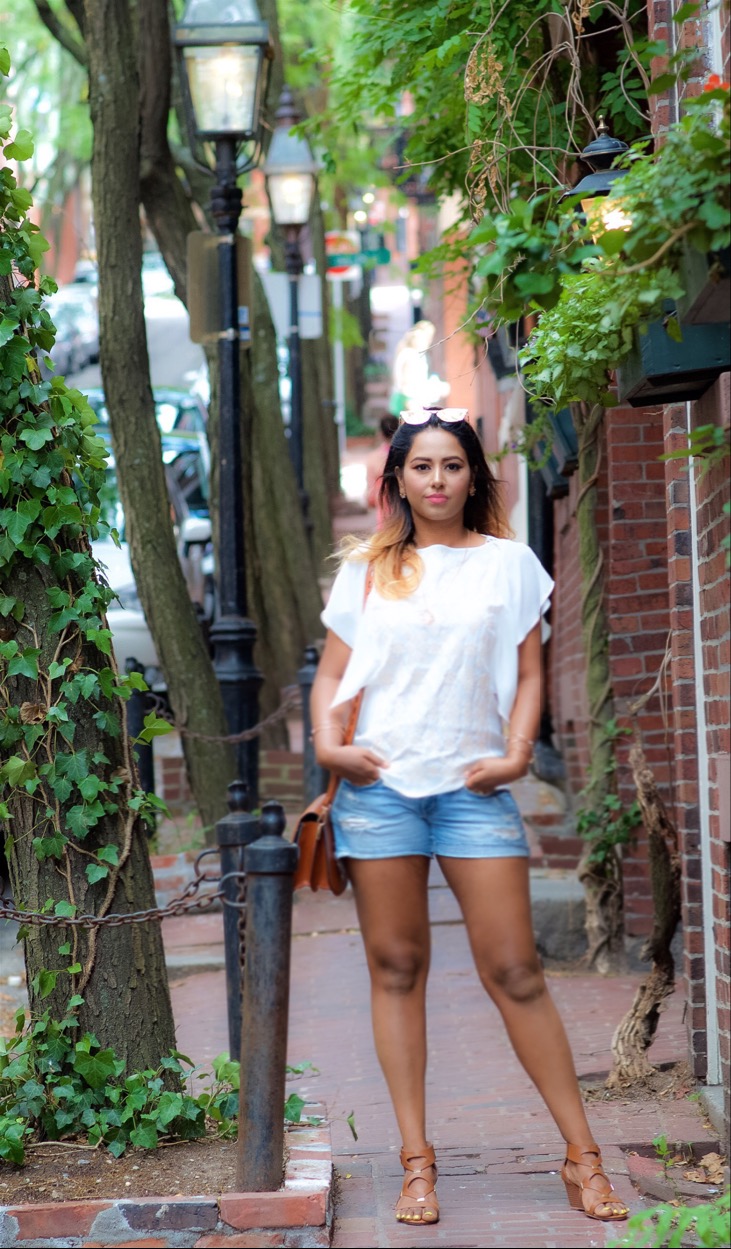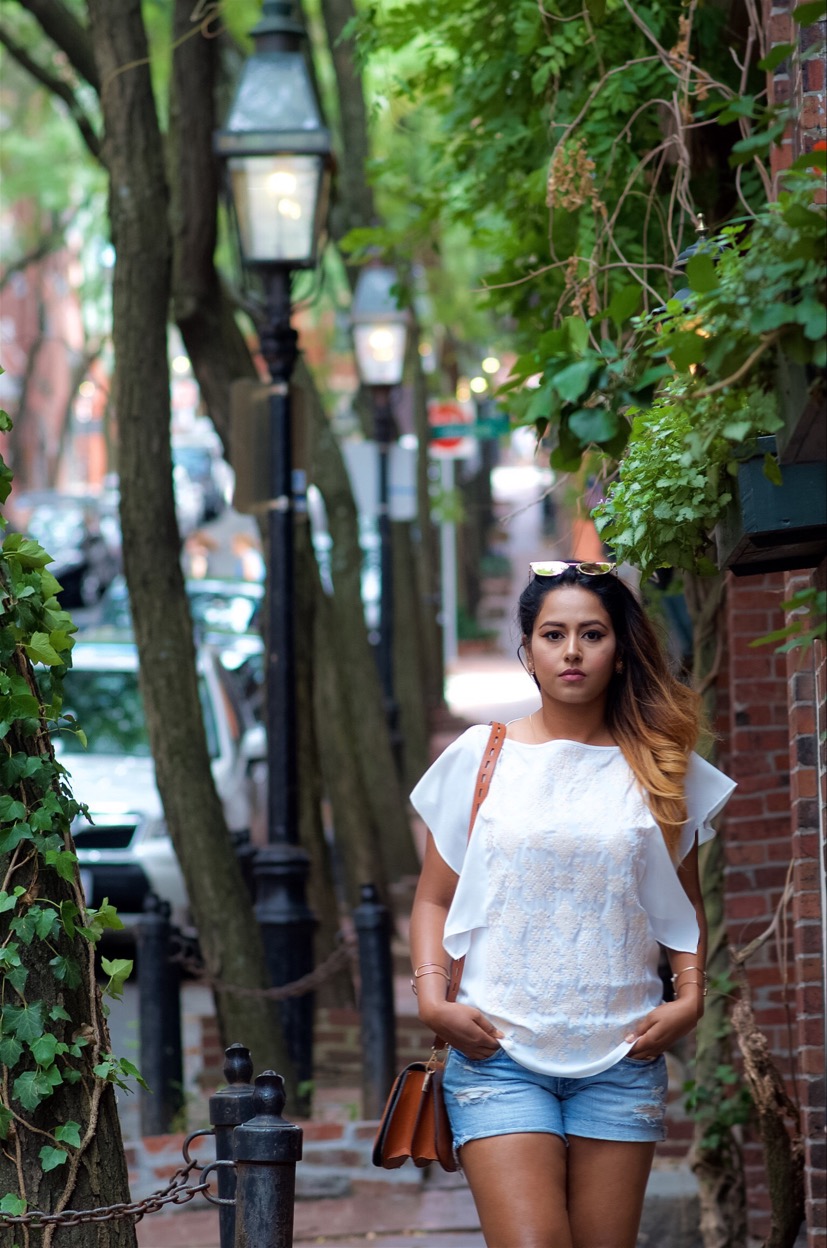 Outfit Details
Top –Target
Denim –Guess
Sandals –Macys gladiator wedge sandals 
Brown Bag – Mark Cross
Necklace – Ria pendant smashglamstore
Cuffs –Forever21